CRANBERRY SALSA (THE BEST HOLIDAY APPETIZER!)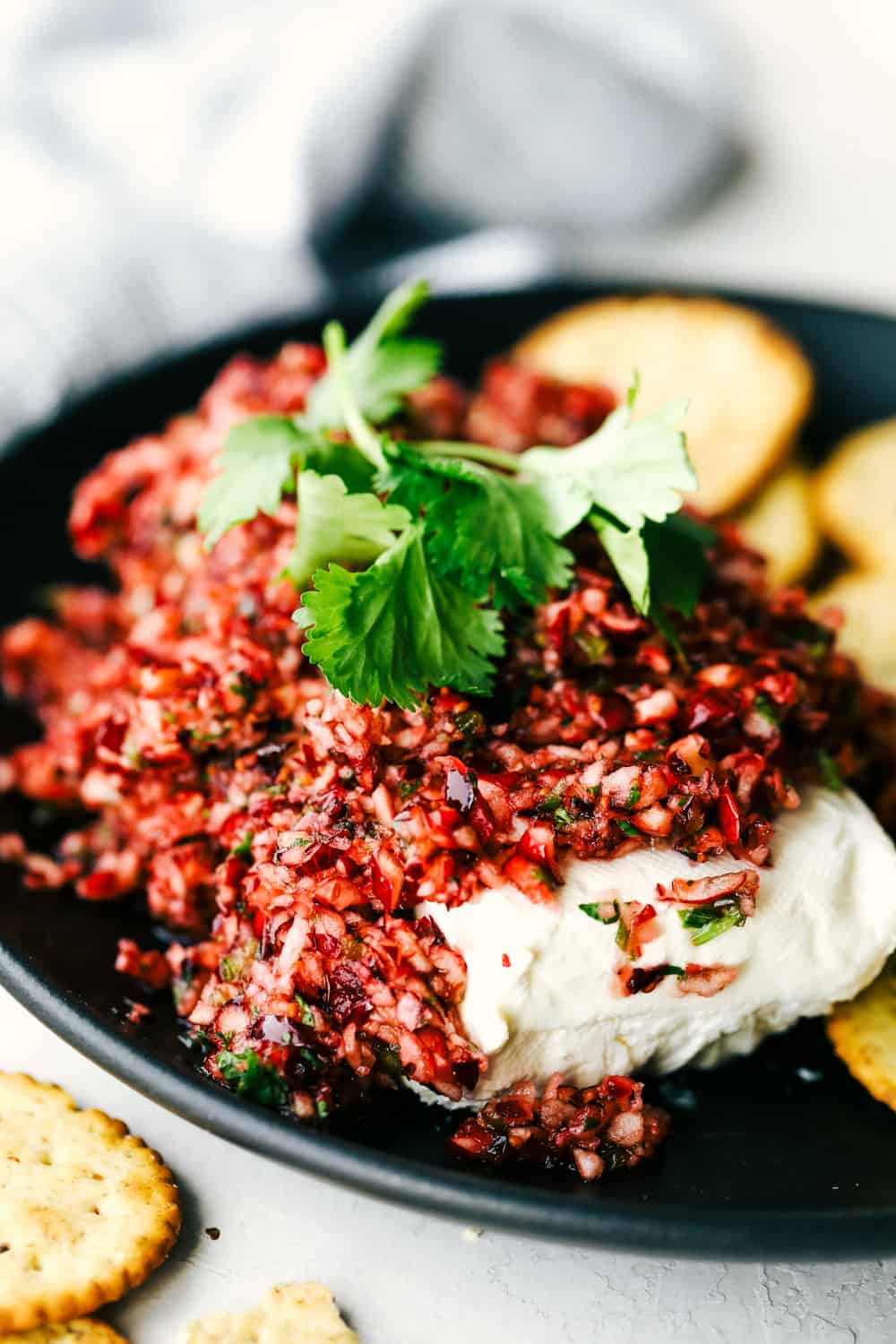 Cranberry salsa is a fresh cranberry mixture of sweet and savory that is laid over the top of cream cheese. This makes for the BEST holiday appetizer!
PREP TIME 10 MINUTES | COOK TIME 10 MINUTES | SERVES 12
Ingredients
12 ounces fresh cranberries
1 small Granny Smith apple cubed
1/4 green onions chopped
1/4 cup cilantro
1 jalapeño seeded and diced
1/2 cup sugar
1 Tablespoon apple cider vinegar
Juice of one lime
1 8 ounce cream cheese softened
---
Instructions
In a food processor add the cranberries, apple, green onions, cilantro, jalapeño, sugar, apple cider vinegar, and juice of one lime. Pulse until coarsely chopped.
Serve over softened cream cheese.
---