CHRISTMAS CORNFLAKE WREATHS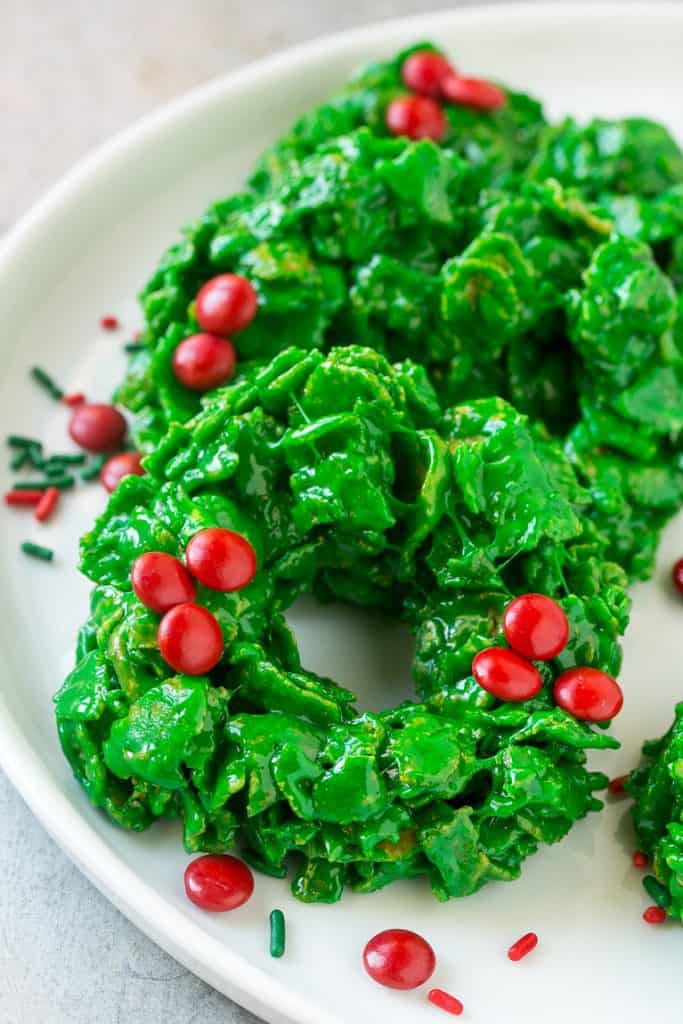 Christmas Cornflake Wreaths are a classic, beautiful wreath that is always made with love.
PREP TIME 20 MINUTES | COOK TIME 20 MINUTES | SERVES 12
Ingredients
1/2 cup butter
6 cups mini marshmallows
1 teaspoon green food coloring
6 cups cornflake cereal
Handful of red cinnamon candies
---
Instructions
Measure cornflakes into a large bowl
Melt Butter in a large saucepan over medium low heat. Add marshmallows and stir until it's melted. Stir in food coloring. Add the marshmallows to the cornflakes and mix.
Lay out a piece of parchment paper. Drop large spoonfuls of cornflakes onto the paper. Butter or lightly grease your hands and use your fingers to shape each into a wreath. Top with cinnamon candies.